The Meeting Place Tobermory
---
The Meeting Place Organizing Group

Members of the organizing Group - 2017/18
Noreen Steinacher, Jace Weir, Neda Sar, Kim SmithTerms of Reference for the Meeting Place Organizing Group
- revised 2011
The Meeting Place Organizing Group is a broad based, community volunteer group whose interest is to grow and develop a community meeting space with interactive functions, which support social, educational, environmental and economic opportunity in and around the community of Tobermory and Northern Bruce Peninsula.
Objectives:
to support community based decision-making on the utilization of

The Meeting Place and give input to the Municipality on long term requests.
to revise and implement the promotion and marketing plan for The Meeting Place based on agreed upon vision while continuing to generate new ideas.
to be a resource and sounding board for activity leaders, the 'co-ordinator', if employment grant is approved, and to help fulfill any other grant obligation.
to demonstrate and support positive voluntary leadership and follow-ship wherever possible.

to plan for sustainability for 2010 and beyond.
Membership:
Membership will be people who:
represent of a cross-section of community groups including youth, organizations, enterprises, the MNBP and the community of Northern Bruce Peninsula who have a stake in the positive growth and development of The Meeting Place and its strategic links and connections, and who will bring varied points of view and skills to this task. A commitment of 10 months is ideal.

who bring varied points of view and skills to the task
A commitment of 12 months is ideal
Structure:
It is suggested the Group will have a rotating chair and note taker (ideally all members to participate). Everyone will be asked to contribute to the agenda items. Brief informative meeting notes will be made and circulated with an emphasis on decisions the group has made and actions to be taken. The monthly meeting schedule will be set in advance - additional meetings to be scheduled based on need. Some ad hoc sub-committees will be considered if needed.
Considerations about Function:
The Meeting Place Organizing Group members will operate on a consensus basis for decision-making and always demonstrate positive regard for the ideas of others and the community as a whole. If a member is absent from a meeting, decisions made by those in attendance will stand and be supported. A group review of the objectives and how well the Group is working should be undertaken midway through the year and and rework these as needed.
---
Powered by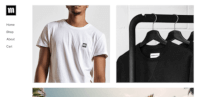 Create your own unique website with customizable templates.